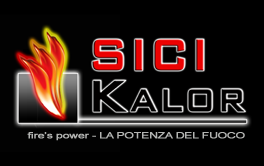 Products
The strengths of our products are multiple: from the highest yield useful to the water to a reduced consumption of combustible; from the automatic gap of the smoke emission control lock to the innovative clean glass system; from the preparation in series of all the wooden line for the SiciKalor multi-fuel burner to the beauty of its design: linear and elegant; plus all the other characteristics typical of these products.
The wide surface of heat-exchange makes our products leaders in the field of yield of water (beyond 80%) and in reduced consumptions standing the competition nowadays on the market.
SiciKalor products fully satisfy the European Community standards in matter of efficiency and safety.